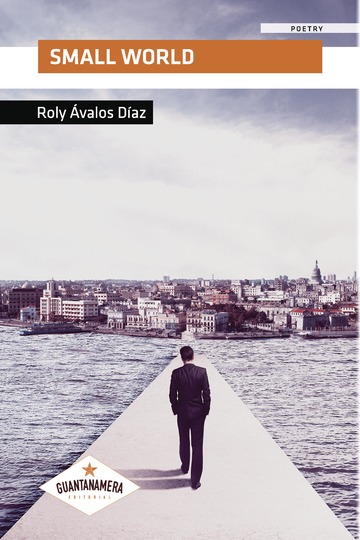 Small World questions, examines, and exposes our inner work-ings. With its stark and skeptical vision, we explore what we are made of: meat, bones, in the image of, and with a great similarity to our fellow human beings. In its pages, irregular meter and verse converge (in free verse, prose, decasyllable, octosyllable, or hendecasyllable stanzas…) alongside registers of metaphors exploring the hidden aspects of the human con-dition, the human being, and the Cuban. Auto-referential, in-tertextual, occasionally sarcastic, playful, uncomfortable, politi-cally incorrect, and with a strong style choice and breakdown, it lacks subdivisions and titles (the first line of each poem works as such). Content and form coexist in circularity. In Small World, you doubt often, suffer the inescapable ardors of youth and time, and revisit them through identity, family, life, and death. The musicality of its verses leaves you with a sweet and sour taste in your mouth, leaving you with the de-sire to reread, even though it hurts.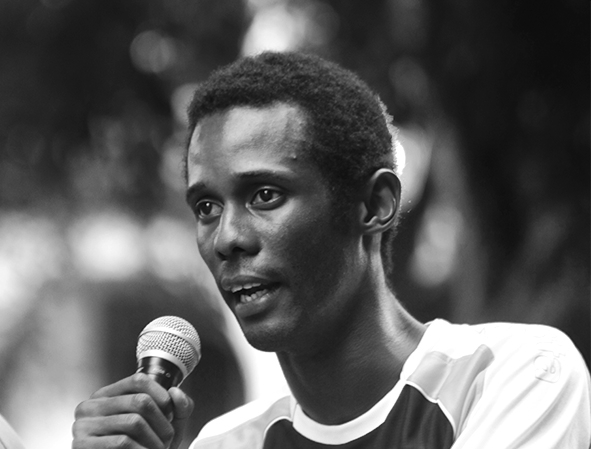 Roly Ávalos Díaz
Roly Ávalos Díaz (Havana, 1988). Poet, narrator, improviser, and editor. Member of the poetic-musical group, Los Pimienta. With a degree in Communications. Founder and graduate of the la Cátedra Honorífica de Poesía Improvisada (Honorary Chair of Improvisational Poetry) at The University of Arts of Cuba. Bachelor of Arts and Theatre Instructor. Graduate of Centro de Formación Literaria Onelio Jorge Cardoso (the Onelio Jorge Cardoso Center for Literary Education) of Ha-vana. Graduate of la Casona de Línea?s Dramaturgy Seminar. Member of the Hermanos Saíz Association. His work in vari-ous genres has appeared in journals, anthologies, the Cuban press, and also in Spain, Colombia, Mexico, Argentina, Ecua-dor, and the United States. He has received various national and international awards, most notably for ?El Buscón? (for poets under the age of 30) in the XXXIV Certamen Poético de la Orden Literaria Francisco de Quevedo (the Francisco de Quevedo Literary Order?s 34th Poetry Contest). Since Septem-ber of 2012, he has written a blog titled, ?Más poeta serás tú.? www.poetadeleste.blogspot.com.
Ver más